It's time to put an end to ritual complaints about the conservatism of Polish cinema. One gets the impression that Polish filmmakers are slowly discovering the pleasure of the sort of intellectual provocation that can outrage, delight and provoke passionate disputes. At this year's New Horizons, we will have a chance to see at least a few Polish films that violate various taboos.
Certainly one of the films that belongs in this group is Via Carpatia. Klara Kochańska's and Kasper Bajon's debut goes against dominant trends both in terms of the issues discussed and their filmmaking methods. In the face of difficulties in obtaining financing, the young directors-along with other members of the crew-decided to finance a large part of the production themselves. They took advantage of the independence this gave them to take on the subject of the migration crisis, something that has been shamefully missing from Polish cinema. As a result, Via Carpatia acts like a guilty conscience, a painfully on-the-mark accusation of passivity and indifference to the fate of others.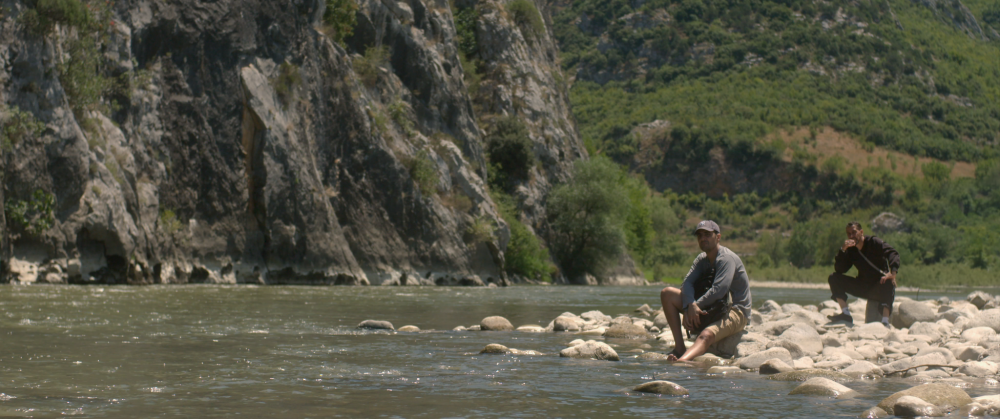 Via Carpatia, dir. Klara Kochańska, Kasper Bajon
The intersection of the private and political spheres-as stressed Kochańska and Bajon's film-also comes up in Nina. Olga Chajdas's work looks like a long-awaited response to the provocations of Pasolini and Buñuel. Like those two great filmmakers, the young Chajdas dares to deny the value of bourgeois stability and shows that there are alternative ways of fulfillment. In Chajdas's film, this leads to a lesbian romance devoid of pornographic ostentation as well as false prudery.
Nina is proof that, if a cultural revolution is taking place in Polish cinema, then it has a feminine face. You might reach a similar conclusion after watching Agnieszka Smoczyńska's Fugue or Ewa Bukowska's 53 Wars.
The former boldly questions the order that imposes on Polish women the duty to be an exemplary wife and mother. The latter allows a woman to get out of the shadow of her more famous partner and shows what sort of psychological price is paid for subordinating one's life to their spouse's ambitions.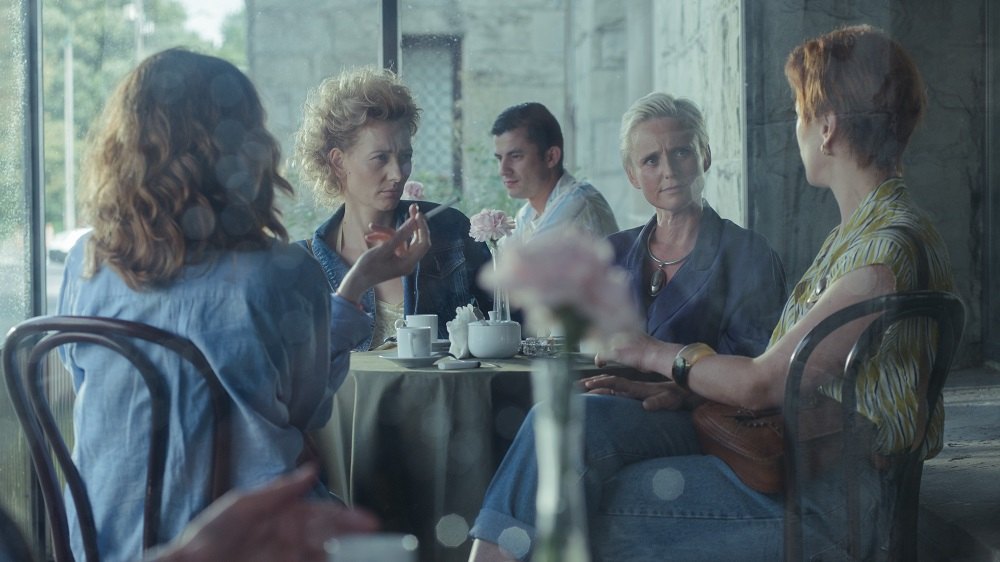 53 Wars, dir. Ewa Bukowska
We are happy that the natural, youthful tendency to revolt sometimes seems to be shared by the classics. One example is Janusz Kondratiuk, who, in the autobiographical A Cat with a Dog, talks about the process that his older brother, Andrzej, went through as he was dying. As the director himself said in a well-known interview, he was inspired to make the film by the feeling that "Polish cinema is dominated by a naïve and sweet approach to death." In Kondratiuk's film, there is nothing sublime about departing this world: the work is laced with a mixture of bitterness and grotesque straight out of the later works of Philip Roth. None of this means, however, that there's no room for difficult, fraternal tenderness in the world of A Cat with a Dog. Contrary to the beliefs of many conservatives, violating taboos doesn't always have to go hand in hand with moral nihilism. Much more often than not it serves to present a more complex picture of a world in which beauty goes hand in hand with ugliness.
---
Piotr Czerkawski
Film critic, journalist, PhD student at the University of Wrocław (prepares a paper on the work of Eric Rohmer). Winner of the Polish Film Institute Award in the category "Film criticism." He constantly cooperates with the monthly "KINO" magaizne and the Filmweb.pl. A well-known Polish director called him "a little crazy, but all in all fair."
---