In John Waters' painfully underrated Cecil B. Demented, the eccentric characters are fueled by a desire to punish "everyone who supports mainstream cinema." If you were to align yourself with this sort of revolutionary rhetoric and should decide to make a list of the sins of Hollywood con artists, be sure to mention their attitude toward the human body. Films aimed at mass audiences encourage the pursuit of an unattainable ideal that consists of perfectly symmetrical features and a flawless and slender figure. This year's New Horizons is full of expressions of rebellion against this harmful notion.
The best example is the extraordinary Touch Me Not. Adina Pintilie's debut, awarded the Golden Bear at the Berlinale, is an experimental film that viewers are also invited to take part in. In observing the protagonists as they learn to accept their physical imperfections, we initially react with disbelief, perhaps even disgust. In time, however, our prejudices give way to admiration for people who not only accept their limitations but at times even see them as strengths.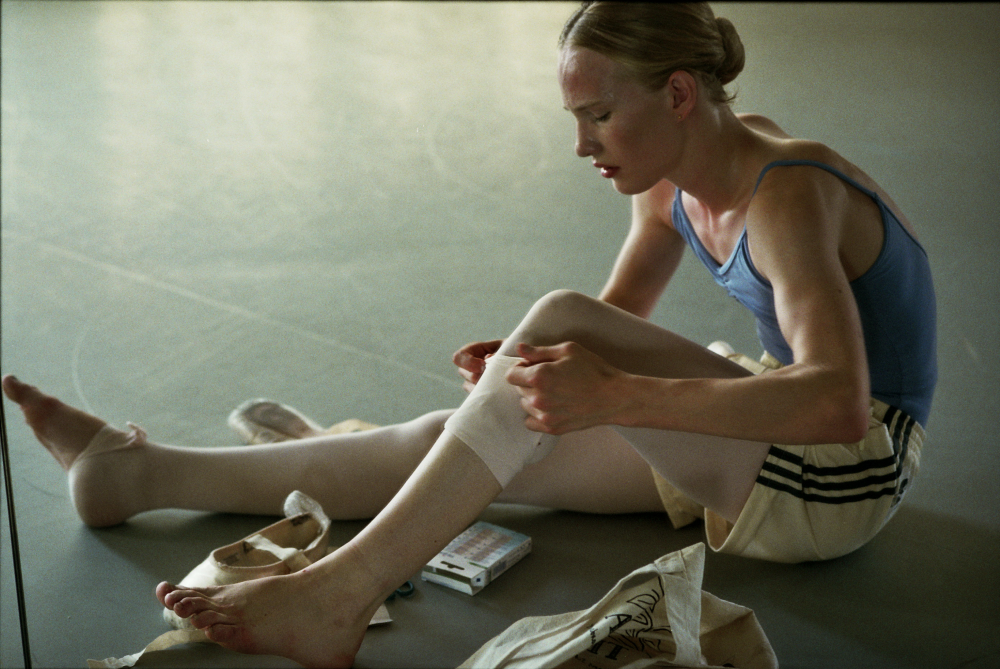 Girl, dir. Lukas Dhont
The miracle of change that occurs during a screening of Touch Me Not is able to take place thanks to the courage and honesty of the director. Similar features can also be seen in Girl. Lukas Dhont's bravura debut is the story of a girl whose mind is clearly ahead of her body.
Lara was born in the body of a boy and, although she has felt like girl for a long time, she continues to wait for the moment when her physical appearance will also confirm this.
Dhont manages to accurately portray the impatience of adolescence and its resulting tendency for radical measures. The young director also made an interesting decision to remove a number of potential obstacles from Lara's life. The protagonist's efforts to change her gender aren't provoked by animosity but rather by the support of her loving father. The political dimension of our relation to corporeality, deliberately omitted by Dhont, can be see, however, in Iranian cinema. Among many intriguing films, special attention should be paid to Ali Asgari's Disappearance. The young director doesn't go to war with the censors but rather adjusts to the rules prohibiting on-screen displays of human intimacy. Instead, he shows the consequences of an erotic encounter that, in the face of the regime's hypocrisy, might leave a painful imprint on the lives of two teenagers.
On a completely different level, the problem of adolescent sexuality is taken on by Philip Gröning in his controversial My Brother's Name Is Robert and He Is an Idiot. In a story about the complicated bond between twins, human spirituality and carnality are condemned to a painful resolution. Gröning's pessimism is not, however, the only binding doctrine, and Ildikó Enyedi sees the relationship between these two spheres completely differently. In On Body and Soul, an understanding reached in a dream serves as a pretext to establish a real relationship between two shy neurotics. Thus, the Hungarian director proves that the title concepts are closer to each other than they seem, and an ordinary touch can sometimes trigger a metaphysical thrill.
---
Piotr Czerkawski
Film critic, journalist, PhD student at the University of Wrocław (prepares a paper on the work of Eric Rohmer). Winner of the Polish Film Institute Award in the category "Film criticism." He constantly cooperates with the monthly "KINO" magaizne and the Filmweb.pl. A well-known Polish director called him "a little crazy, but all in all fair."
---