Viewers of Touch Me Not are invited to take part in a unique meeting with the protagonists of the film. Laura Benson and Hanna Hoffman, Tomas Lemarquis, Grit Uhlemann and Christian Bayerlein will conduct workshops for of sensual awakening, shaman techniques, reaching for hidden desires and difficult feelings. You will be able to work with the body and emotions, in small groups, in an intimate, conducive atmosphere, in the hall of the OP ENHEIM Foundation. We invite you to the world of Touch Me Not! (Workshops will be held in English only).
Welcome To Your Sexual Desires
28th July | 12 AM - 3 PM
Workshop moderated by Laura Benson & Hanna Hofmann, Touch Me Not protagonists
Before setting out towards the unknown continent of our sexual desires, this workshop focuses on overcoming the difficulty of being seen (as we are) and surrendering into the present moment. We will then proceed to an open exchange on sexual desires, erotic imagination and some of the complex feelings associated with them, such as guilt, shame, fear, rejection.
Laura Benson is a bilingual English/French actress and acting teacher at the prestigious Parisian studio Atelier International de Théâtre Blanche Salant. She trained at the prestigious Nanterre Amandiers theatre school directed by Patrice Chéreau and Pierre Romans. Her film credits include The Lover by Jacques Doillon, Dangerous Liaisons by Stephen Frears, Alain Resnais' I Want to Go Home, Robert Altman's Ready-to-Wear.
Hanna Hofmann came out as a transgender person at 50, after living her entire life in a skin and an identity she had never felt at home in. She had always wanted to be a woman, despite being endowed with a vigurous male body. Reaching her 50's, she finally decided to take on the risk of becoming what she had always wanted to be: she left her 20-year marriage and family and started a new life as a woman. It is also then when she became a sex worker. Hanna is also a passionate activist for the rights of sex workers and sexual minorities, being an executive member of BEDS (Berufsverband Erotische Und Sexuelle Dienstleistungen - a German professional association of sex workers) and providing psychological counselling to her fellow transgender sex workers in Leipzig.
Channeling Your Inner Energies - On Acting And Shamanism
29th July | 6 PM - 9 PM
Workshop moderated by Tomas Lemarquis, TOUCH ME NOT protagonist
Exploring the profound connections between shamanism and acting, the workshop looks at several key shamanic concepts and tools, such as the four Archetypes corresponding to our four energetic centers (chakras) and the idea of limiting beliefs, with the three different roles we often get stuck in: the Victim, the Persecutor and the Rescuer. Stemming from the Peruvian shamanic tradition, these tools can help you shift your perspective, by understanding how these dynamics play out in your life and learning how to step out of them, in order to break free from your 'disempowering tale'.
After growing up in Iceland and France, TOMAS LEMARQUIS studied theater at the Cours Florent in Paris and the Reykjavik School of Fine Arts in Iceland. Meanwhile he explored various shamanistic practices and other alternative therapies, his process of personal growth harmoniously combining the spiritual research with the artistic experimentation. He is possibly best recalled for his central role in the 2003 Icelandic film Noi Albinoi. He also appeared in films such as Snowpiercer, X-Men: Apocalypse and Blade Runner 2049.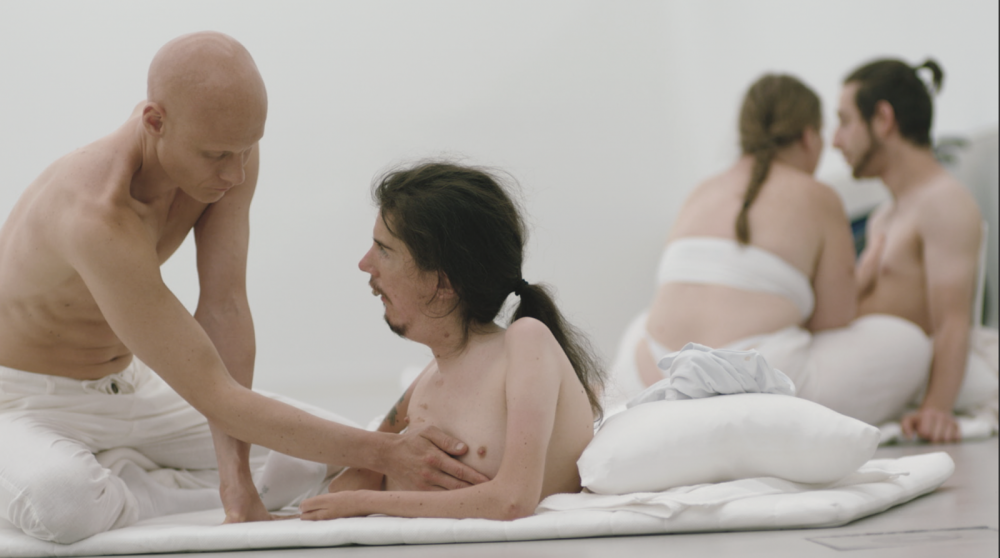 Awakening Sensuality Through Immobility
30th July | 2:30 PM - 4:30 PM
A workshop moderated by Christian Bayerlein & Grit Uhlemann, TOUCH ME NOT protagonists.

Communication, trust and enriched sensuality are three pillars of harmonious relationships that can be experienced deeply in this workshop on immobilisation, empathy and eroticism. Many paralysed people say that immobilisation brings more sensitivity in the body parts where they still feel sensations. The participants will experience what happens when body parts are immobilized. To let go of control, to trust and surrender to the situation can often give a certain kind of inner freedom and arouse the senses. Verbalisation of one's own needs is encouraged for better communication.
Free spirits, free hearts, Ambassadors of Awesomeness, CHRISTIAN BAYERLEIN & GRIT UHLEMANN started their inspiring relationship back in 2014.They are energetic human rights activists, passionate travellers around the world and curious explorers of intimacy. They are outspoken advocates for the rights of disabled people, for better accessibility and inclusion in the community. They have a particular interest in sexuality and disability. Christian runs a blog on the topic, called 'kissability.de'. They also give talks on the topic and participate in several cultural projects focussing on positive views on (differently-abled) bodies and empowerment. Open for experiments, they foster mutual empowerment and bring the different abilities into the relationship for the benefit of both. This may sound very obvious and normal and for most couples it is. But when disability comes into play, there are preconceptions which they want to overcome by being an inspirational model - or, put simply, by living their lives and talking about it.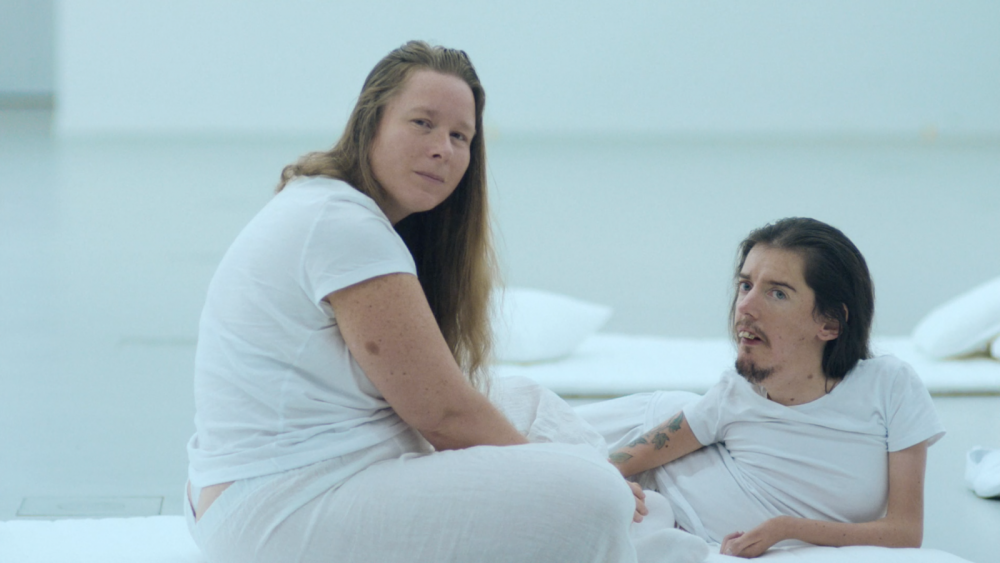 How to sign up?
The individual workshops are designed for a maximum of 20 people - who have previously viewed Touch Me Not. Applications are accepted by e-mail: m.sadowska@nowehoryzonty.pl, and in the message we ask you for a succinct wording of the reason why you want to participate in specific activities. Remember to enter your phone number as well. Qualified persons will be informed by e-mail / telephone. Workshops are held (in English!) in the OP ENHEIM Foundation at Solny Square 4. Please take all comfortable clothes.
---